Scientific advisory board
Paul Chamberlain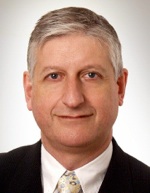 Paul Chamberlain is a biopharmaceutical product development specialist, with particular interests in IND-enabling development of therapeutic monoclonal antibody-based products. Paul has accumulated substantial industrial experience in the development of biopharmaceutical products. This experience includes a broad scientific background, incorporating the application of analytical and bioanalytical technologies to the quality control of therapeutic proteins. During the early 1980's, Paul was employed as an analytical scientist within the Biotechnology department of SmithKline Beecham. Following work on recombinant fibrinolytic proteins, Paul spent 7 years in the Monoclonal Antibody Unit using hybridoma technology to prepare monoclonal antibodies for research and development applications. Having gained 18 years R&D experience, Paul then moved into Regulatory Affairs. His position as a European Regulatory Specialist with Amgen included responsibilities for both marketed and investigational recombinant proteins. Paul then moved to a biotech start-up based in the University of Cambridge UK, Metris Therapeutics, where he was Head of Product Quality Control. At MDS Pharma Services, Paul was responsible for providing expert consulting on strategies for biopharmaceutical development programs, as well as leading development teams responsible for the execution of contracted analytical, bioanalytical, non-clinical, clinical and regulatory services. In this role, Paul prepared briefing packages to support Pre-IND and other regulatory agency discussions, and defined activities associated with pertinent stage-gates in the product development cycle – including lead candidate selection, manufacturability assessment and IND-enabling studies. He also served as a member of the Scientific and Regulatory Advisory Boards of different companies, and was involved in due-diligence assessments of various in/out-licensing opportunities.
Hal Hirte, M.D.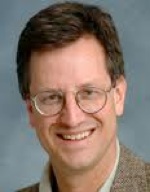 Hal Hirte, M.D. is a staff physician in the Department of Medical Oncology at the Hamilton Regional Cancer Centre. He was appointed to Head of the Systemic Therapy Programme in 2001, and chairs the Experimental Therapeutics Group at the centre. He is an associate professor in the Department of Medicine at McMaster University, and is Head of the division of Medical Oncology, and has a cross-appointment in the Department of Obstetrics and Gynecology. Dr. Hirte has been active as a principal investigator and co-investigator in phase I, II and III trials for gynecological malignancies. His interests are focused on the assessment of novel molecular targeted therapies, including signaling inhibitors and anti-angiogenic therapies, and the determination of relevant clinical and molecular endpoint in studies using such agents. He heads the Investigational New Drug Fellowship Programme at the Hamilton Regional Cancer, and is the principal investigator at the centre, for the Princess Margaret-Hamilton-London (PHL) consortium for phase II drug development. He is a member of the NCIC-CTG Investigational New Drug Committee executive, as well as the Gynecologic Oncology Disease Site executive, and chairs the NCIC-CTG Angiogenesis Working Group. In addition, he sits on grants review panels for the National Cancer Institute of Canada and the Cancer Research Society.
David Goltzman, M.D.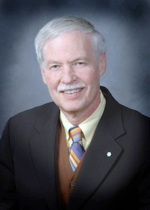 David Goltzman, M.D. is Professor in the Departments of Medicine and Physiology of McGill University, Director of the McGill Centre for Bone and Periodontal Research, and Senior Physician in the Endocrine Division of the McGill University Health Centre (MUHC). Born in Montreal, Dr. Goltzman received his BSc and MD degrees at McGill University and did his internal medicine residency at ColumbiaPresbyterian Medical Centre in New York. He subsequently pursued his clinical subspecialization in endocrinology and his research training at Massachusetts General Hospital in Boston. He returned to McGill in 1975 and became Director of the Calcium Research Laboratory at the Royal Victoria Hospital. From 1988-1993, he served as Professor and Chair of the Department of Physiology at McGill. From 1994-2004 he was Chairman of the Department of Medicine. Dr. Goltzman's research has focused on the hormonal regulation of calcium and skeletal homeostasis and he has made many important and original contributions to our knowledge of the biology of the hormones, parathyroid hormonerelated peptide (PTHRP), parathyroid hormone (PTH), calcitonin and vitamin D. These contributions have had major impact on mechanisms of development and treatment of osteoporosis and other diseases of altered bone metabolism and on our understanding of the interaction of cancer with the skeleton. In recognition of his excellent research he has received various honours and awards including the Prix André Lichtwitz of the Institut national en santé et recherche medicale, election to the American Association of Physicians, election to Fellowship in the Royal Society of Canada and an Honorary Professorship at Nanjing Medical University. In 2000, he was named an Officer of the Order of Canada.
Richard Lesniewski, Ph.D.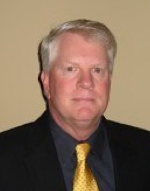 Richard (Rick) Lesniewski, President and CEO of Madison Vaccines Incorporated, and provides independent pharmaceutical consulting services to biotech companies, venture capital and angel investor organizations following careers at Abbott Laboratories (North Chicago) and GlaxoSmithKline (Philadelphia). As Vice President of Oncology Biopharmaceuticals at GSK (2009-2011), Rick established a new Biopharmaceutical Drug Performance Unit (DPU) within GSK's Global Oncology Business Unit. He initiated GSK's relationship with Seattle Genetics for antibody drug conjugates and started their immunomodulation program with a PD-1 antagonist (AMP-224, Amplimmune, Rockville, MD) for patients with cancer and chronic viral infections. Rick coordinated efforts with GSK's Biopharmaceutical Unit in the UK to establish a pipeline of validated cancer targets and to progress multiple antibody drug conjugates and immunologically-enhanced antibodies to clinical readiness. Prior to joining GSK, Rick had a 25-year career with Abbott Laboratories (1983-2009) where he led teams in discovery of novel viral diagnostic tests, and helped Abbott Diagnostics Division develop and launch their franchise leadership in hepatitis C virus blood screening assays (1983-1995). Rick then joined Abbott's Global Pharmaceutical Division where he helped establish the Division's first oncology therapeutic area, driving successful partnering initiatives with Northwestern University (ABT-510, thrombospondin-1 mimetic peptide), Idun Pharmaceuticals (ABT-263, Navitoclax, Bcl-2 family inhibitor) and Yale University (survivin). He then held multiple leadership positions within the Global Pharmaceuticals Cancer Research Group, leading discovery and optimization of recombinant protein and synthetic peptide anti-angiogenic agents, and later founding new research programs in tumor genomics, cancer biomarkers, and therapeutic antibody discovery. His internal antibody team delivered a first-in-class fully human EPO receptor agonist (ABT-007), and he drove Abbott's acquisition of the Ludwig Institute's antibody to mutant EGFRviii (ABT-806), currently in Phase I clinical trials. As Director of Cancer Research, Rick also led Biomarker Discovery Research, and integrated personalized medicine strategies across the Abbott Oncology drug portfolio. Rick's experience covers novel biopharmaceutical drug and companion diagnostics discovery research, translational drug development, creating and managing productive strategic alliances, and leading drug development teams from early discovery to clinical proof of concept.